My two Cents


Went to see Django Unchained with my wife on Christmas day. We went to the Rave 15 Cinema at Baldwin Hills Crenshaw Mall where they have an all new
state-of-the-art theater in a "3rd Street Grove like" setting, the mall underwent a $30 million remodeling renovation make-over and have a high security detail, exotic food court and tons of free parking close to the theater.


The movie has a lot of everything and for me that's all good because I like a lot of everything. The comedy was in all the right places and there are historical facts trickled throughout.
For me, this was the Black version of Inglorious Bastards in as much as we get to live vicariously through the Django character handing out all the ass whippings, tongue lashings, bullets and explosions of revenge we ever hoped to get and/or see heaped upon the cruel slave traders and race baiter of the past present and future.
As far as the use of the "N" word, it has a lot of that, but it also shows how people who respected Blacks didn't chose to use it, and how Blacks used it sometimes with the same malice as their captors.
Overall, the movie is an action packed adventure that allows one to give in to the willful suspension of disbelief for a brief, well actually, 2 hours and 46 mins. I'm going to see it again, it's just that good …to me.
Will Smith passed on Django Unchained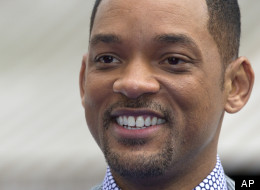 Will Smith and Leonardo DiCaprio going head-to-head in "Django Unchained"? It almost happened.
Director Quentin Tarantino wrote the title role of Django with Smith in mind, and the actor was informally offered the part last spring. Smith eventually passed -- Jamie Foxx was hired instead -- and now, for the first time, the "Men In Black 3" actor is explaining why he turned down the part.
"I came really close, it was one of the most amazing screenplays I had ever ever seen," Smith said. "I was in the middle of 'Men In Black 3' and [Tarantino] was ready to go, and I just couldn't sit with him and get through the issues, so I didn't want to hold him up. That thing's going to be ridiculous. It is a genius screenplay."
As Deadline.com's Mike Fleming noted back when Smith's potential involvement was a popular rumor, the role of Django would have been a huge departure for the actor. Smith's most controversial role in the last decade might have been his R-rated turn in "Bad Boys II"; before that, you'd have to go back to something like "Six Degrees of Separation," which came out in 1993.
Not that Tarantino is likely crying over spilled milk. Judging from both the first "Django Unchained" trailer and the new international clip that debuted online this week, Foxx did just fine.
Tarantino responds to Will Smith Django Unchained comments
Django Unchained looks set to be one of the most discussed movies of the year - with one of the earliest topics of conversation amongst QT-geeks being the possibility of Will Smith playing the titular Django.
That didn't work out, and so far, all we've had was Smith's word on the issue.
"I came really close, it was one of the most amazing screenplays I had ever ever seen," Smith said.
"I was in the middle of Men In Black 3 and [Tarantino] was ready to go, and I just couldn't sit with him and get through the issues, so I didn't want to hold him up. That thing's going to be ridiculous. It is a genius screenplay."
But when Quentin Tarantino was asked if he could respond to Internet rumours about Smith's involvement, he had this to say:
"Much more has been made out of that than is the case. When I wrote
Django
, I did not write it for anybody. I had no idea who was going to play it and it was kind of a little bit like, gosh, who is going to play this guy? And so I met with six different actors.
"[Will Smith] was one of the people that I met with. And then I met with Jamie [Foxx] and he came over to my house and I was going to put him through the ringer. It was going to be like a three-tier meeting with everybody and kind of really test it out and this and that and let's do some scenes together. And at the end of this long process, I would make my decision.
"And, frankly, Jamie was the last one that I got together with and after I got together with him, I called the other guys up and I go, 'Look, I found my Django. And no disrespect and everything and we could have taken it further and I know…'
"But you just know when you meet the guy and I met the guy. And one of the things about him, aside from everything else about Jamie, just when it comes to this movie, he just got it. He just understood.
"He understood what I was writing, he understood what needed to be there and he understood what needed to be on screen and he understood how people should take it.
"But then, also, just to cut to the chase, he was the cowboy. I met six guys, six magnificent actors, but he was the cowboy and I was looking for the cowboy."
Director Spike Lee said he is Boycotting Django Unchained
Director Spike Lee is boycotting Quentin Tarantino's new film "Django Unchained," which depicts a black slave's journey to rescue his wife in the pre-Civil War era, adding that slavery in America was a "Holocaust," not a "Sergio Leone Spaghetti Western."

Lee, a longtime advocate of civil rights known for helming the 1992 film "Malcolm X," said in an interview carried by VIBE TV that he refuses to see "Django Unchained."
The movie, whose title was inspired by the 1966 Western "Django," stars Jamie Foxx as the title character and is set for wide release on December 25. "Django Unchained" is already stirring controversy over not only its sensitive subject matter, but its repeated use of a racial slur throughout the film. According to
USA Today
, it is heard more than 110 times.
"All I'm going to say is that it's disrespectful to my ancestors," he added. "That's just me. I'm not speaking on behalf of anybody else."
Lee also said on his
Twitter page
on December 22: "American Slavery Was Not A Sergio Leone Spaghetti Western.It Was A Holocaust.My Ancestors Are Slaves.Stolen From Africa.I Will Honor Them. (sic)"
Italian director Sergio Leone made many Spaghetti Western films, including the 1966 classic "A Fistful of Dollars."
Lee posts and interacts with people regularly on Twitter. Many users commented about his message, including one who posted: "@SpikeLee is going in on this Django movie, I respect this man alot BUT I still wanna see it," to which the director
replied
: "As You Should,You Are Grown."
Lee reiterated that he was not expressing "hate" about the movie.
Meanwhile, Tarantino has addressed the controversy over the use of the racial slur, telling
MTV News
: "I think it's kind of ridiculous because no one can actually say with a straight face that we use the word more than it was used in 1858 in Mississippi, so since they can't say that, what they're basically saying is, 'I should lie, I should pretty it up. I should lie' and I don't lie when it comes to my characters and the stories I tell.'
"Django Unchained: earned five Golden Globe nominations, including Best Motion Picture - Drama and Best Director and Best Screenplay for Tarantino.
This marks his fifth Golden Globe nomination. He won both a Golden Globe and an Oscar for Best Screenplay for "Pulp Fiction" and was in 2010 nominated for two Academy Awards for his film "Inglourious Basterds," which was set during the Holocaust in World War II and starred Brad Pitt as a Nazi hunter and Christoph Waltz and an SS officer. (
Check out a full list of 2013 Golden Globe nominations
)
Waltz stars in "Django Unchained" as well. He plays dentist-turned-bounty hunter who buys Django and makes a deal to help him find and free his wife, also a slave. She is played by Kerry Washington. The film also stars Leonardo DiCaprio as the owner of a plantation where she is being kept.
"[Django Unchained] was set in the context of slavery, so the subject matter was challenging," she added. "But [Foxx's] character is such a hero and it's such a story of love overcoming the evils of slavery, so it was an honor to do it."
Foxx and Washington played Ray Charles and wife Della Bea Robinson in the 2004 biopic "Ray," which won the actor his first Oscar.
"Jamie's a real friend," Washington said. "I mean, in Hollywood terms we've been married for almost 10 years, which is really good, so we're doing well. It was really great to be able to be in the trenches with him on this one."
Katt Williams says - Quentin Tarantino Has No Business Using the N-Word